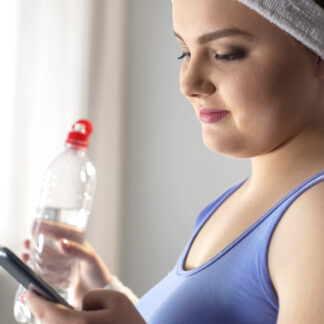 Regardless of whatever type of skating you enjoy: jam, long-distance, street, etc., there are a lot of obstacles and factors that require you to be comfortable on your feet and in control of how you move. General practice and extra exercising outside of skating can help maintain muscular control, balance, rhythm, and endurance. After all, if your main style of skating is jam skating, you'll need a good balance (and thus, good lower body strength), just as a roller derby skater would. Of course, different types of fitness offer other benefits. As a skater, you might be thinking, "Why do I need to be able to lift hundreds of pounds to skate?" Maybe being able to move a lot of weight forward at a quick speed is more catered for a derby skater than a jam skater.
If you usually skate at a skate park, you're probably well aware that this particular type of skating is often a full-body workout. Though the main workout is on your legs, how many times do you need to pull yourself out of a bowl or vert that you've somehow made it to the bottom of? Triceps exercises, such as dips and triceps push-ups, will help you lift your body weight and straighten out the arms in order to hoist yourself up onto the deck of a deep bowl or ramp.
Even long-distance skaters use more than their legs! Less like skate park and jam skaters, long-distance skating, such as on trails, does not require as much pulling or pushing of one's weight with the upper body. However, stability and control over the upper body, such as the arms, chest, and shoulders, helps with skating for longer times and distances.Luckily, Roller Derby Athletics offers exercises that include functional, applicable movements to help build up basic strength and endurance to control your own body as it rolls.
Want help boosting your non-derby skating abilities? You're in luck! Roller Derby Athletics' Pump Up Your Jam Challenge, previously a member's only challenge, has now been opened to nonmembers. This exclusive challenge is great for any level of skater who is looking for a full body, comprehensive training program to kick your fitness into high gear. Transform your game with skating-specific strength, core and endurance workouts. This challenge is perfect for athletes who want an intense fitness boost to transform their game, including endurance.
The "Pump Up Your Jam Challenge" starts September 13th and we'd love it if you could join us! Free for MVP members.