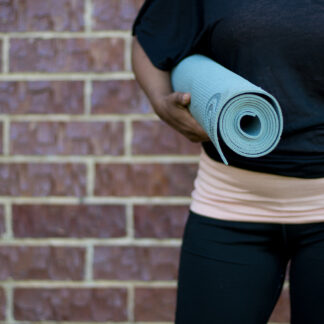 Want to kill it on your next fitness test? 32-plus laps in 5 minutes? Take a lickin' and keep on tickin' on the track against your toughest opponents? Just find a way to wedge this workout into your routine a couple times a week and you'll be well on your way.
This workout builds power through the plyometric motions, especially in all those lunge jumps. Power translates to agility, and bursts of speed as well as hard hits. The session also works your endurance and cardio, keeping your heart rate up the entire time and forcing you to push through the burn.
Here's the drill:
Equipment: A stopwatch and a positive attitude! Optional – yoga mat.
Workout: Start your stopwatch and do the following routine through twice, with a 1-minute break in between rounds. Write down your time for the first round, and try to meet it or beat it in the 2nd round.
Do TEN of each (watch the video for the exercises and form):
Lunge Jumps (count 1 per side, so you'll do 5 on each side)
Skiier Burpees | Lunge Jumps
Low-jax with side knees | Lunge Jumps
Mountain climbers with pushups | Lunge Jumps
Side plank burpees | Lunge Jumps
Squat-jump-lunge combos | Lunge Jumps
The day after these 110 reps of lunge-tastic wonder, your legs are going to complain about it, but I'm betting your next opponents on the track will too!