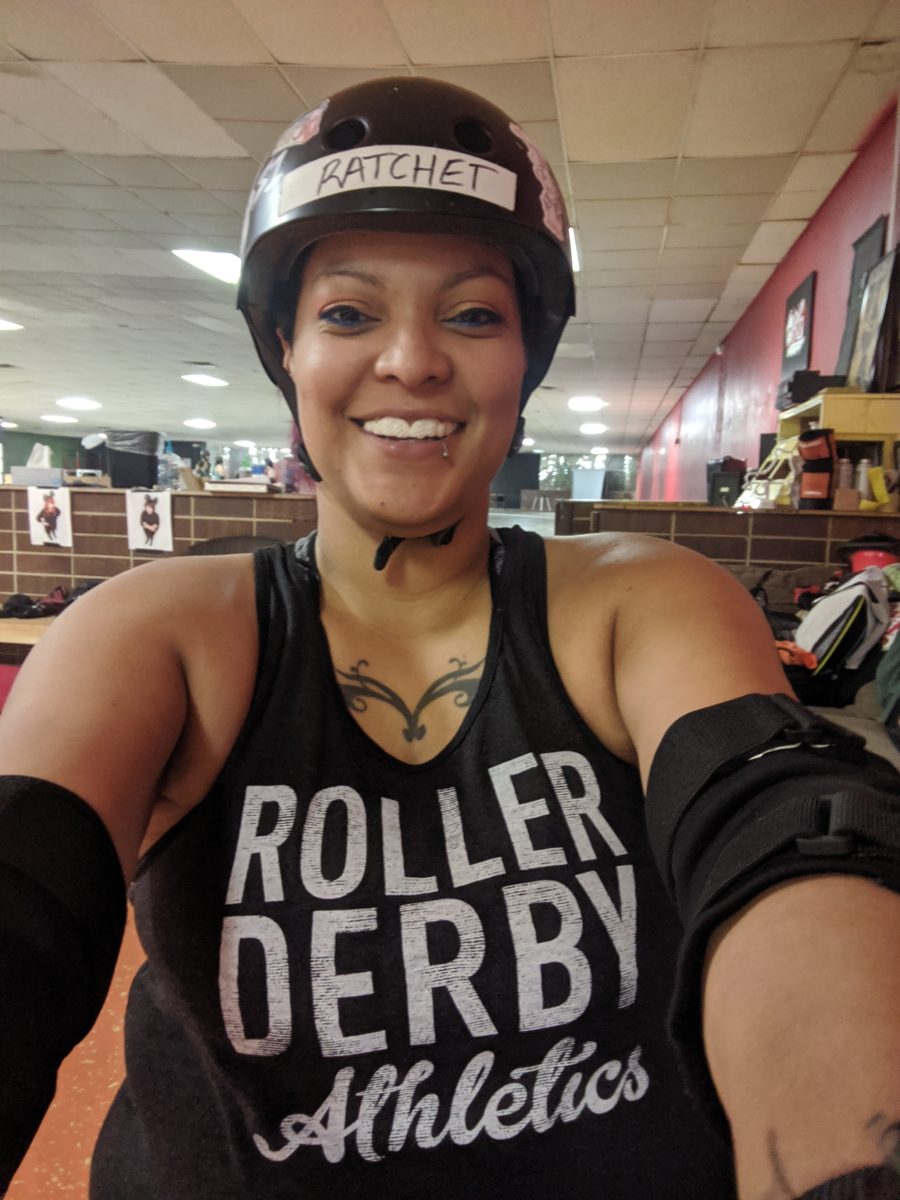 Ratchet-Face (aka Rachel Ritter) is one of the new Owners of Roller Derby Athletics. She originally has a Bachelor's degree in Interior Design. She is also Co-Owner of Bout Betties which is an roller derby subscription box service that she started with her Co-Owner/sister Taco Bruiseday.
Ratchet is recently based out of Papillion, NE and helps train new skaters that go through the boot camp program with Omaha Roller Derby. She also did Training with her original team, the Soul City Sirens in Augusta, GA.
In 2015 when starting Bout Betties, she went to a Sirens practice to get a feel for what derby athletes need and sat on the side of the track watching practices. It didn't take long for her to get sucked into the derbyverse, and she hasn't stopped skating other than when she had a tib/fib break and then had her second child.
For both businesses she helps to manage the social media and online presence despite not having any formal training. A love of hashtags and finding interesting skating content keeps her inspired to connect with athletes and other peeps in the derby community. Most of her days are spent coming up with designs for new derby apparel and stickers or learning new social media trends.
She's excited to keep helping build both businesses so they can continue to provide awesome content for skaters all over the world.